The Ethereum Merge: What You Need to Know
If you're a crypto investor or follower, you've likely heard of the upcoming Ethereum Merge, which reflects a significant upgrade to the Ethereum blockchain. Here's a breakdown of the major crypto event.
What is happening to Ethereum?
The long-awaited Ethereum Merge is currently in progress and is expected to be completed between Sept.13-16. The Merge is a shift in how users validate transactions within the Ethereum ecosystem from the current "Proof-of-Work" system to "Proof-of-Stake." The Ethereum Foundation best describes the move as "swapping the new engine for the old mid-flight." The Merge is just one piece in a series of planned evolutions to the Ethereum blockchain outlined by its co-founder Vitalik Buterin.
Why The Shift?
The shift is an effort to move Ethereum away from high energy consumption, which is often cited as a defect in the "Proof-of-Work" system.
Proof-of-Work: Validates transactions based on a republic of user computers solving complex computations in a process called "mining." If a computer succeeds at validating a transaction, they are rewarded with cryptocurrency of that ecosystem. This is the mechanism that Bitcoin ($BTC) runs on.
Within the Proof-of-Work system, total computing power controls the direction of transaction validations. Mining computers have been upgraded over the years to compete for transaction validation and now requires an immense amount of computing power to accomplish validation. Currently, Ethereum consumes 76.58 terawatt per year using this system. The energy consumption of Bitcoin and Ethereum together surpass the total annual usage of many countries, with Ethereum making up 36% of combined usage. This is expected to change under a Proof-of-Stake system.
Proof-of-Stake: Utilizes cryptocurrency instead of computing power to run validations in a process called staking. Staking allows users to put up their crypto currency for a chance to validate transactions themselves. If a user is chosen to validate a transaction, they are rewarded with cryptocurrency.
With cryptocurrency now the focal point for validation, the users with the most ecosystem-based cryptocurrency will have the most sway in the ecosystem, and will focus on gaining crypto instead of computing power. The Ethereum Foundation stated that power consumption will decrease by 99.5% on the new Proof-of-Stake system.
What to Know for the Upcoming Merge
Owners of Ethereum or crypto assets that run on the Ethereum blockchain do not need to do anything prior to the merge, according to the Ethereum Foundation. The Ethereum chain itself will not pause during the transition.
The merge impacts the Ethereum blockchain; however, this is different from its native crypto asset, Ether ($ETH). Investors in ETH should not expect any disruptions to ETH trading during the Merge event.
Upon the completion of the merge, the rate of new Ethereum tokens will decrease by 90% as staking rewards are much lower than mining rewards. Ethereum gas fees and transaction speeds will experience no change upon merge completion.
Post-Merge Potential Outcomes
Upon the completion of the merge, more updates are planned in the future with a mission to improve the ecosystem for project developers and users. During a recent Crypto Club show on Public Live, Gil Luria, Technology Strategist at DA Davidson, explained that as planned technology add-ons and updates occur, it will allow for an Ethereum Network that can scale faster, have lower transaction costs, and therefore become an even more dominant layer 1 solution for other applications to build upon.
Although many crypto analysts view the merge as a significant first step towards a better Ethereum Network, some onlookers have identified risks that could stand in the way of Ethereum's progress. One challenge cited is the possibility of an update failure. Merge flaws could lead to inoperability of the Ethereum chain and could severely impact the price of Ethereum, as well as other Ethereum based assets. Secondly, some analysts have pointed out that obsolete Proof-of-Work users may create an Ethereum fork. This would create an entirely new cryptocurrency and could cause users to choose between the two related networks. All scenarios regarding the post-merge period are speculative at this point.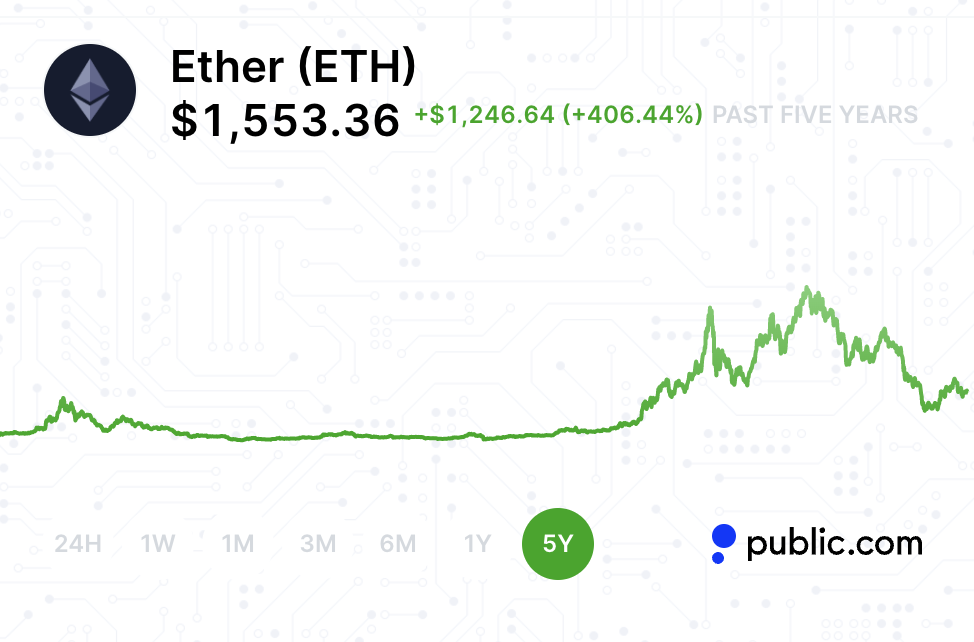 --
*This information is for educational purposes only and is not investment advice.
#crypto #cryptocurrency #eth #eth2
Sources:
Ethereum foundation: Merge Information