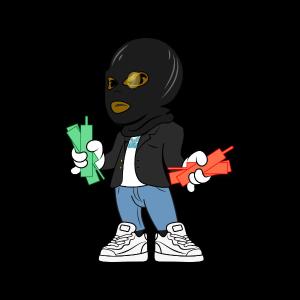 El Bichote de Los Gráficos🇵🇷
•
🚨 Sauce Alert: Institutional Concept + Trade Breakdown w/
$SPY
(
#SPX500USD
) 🚨 💎 A frequently used tactic for institutions and influential market participants to draw up
#liquidity
(mass of orders
#Buy
or
#Sell
along with their respective
#stoplosses
) from unsuspecting retail traders by printing highly recognizable chart patterns such as:
#DoubleTops
,
#DoubleBottoms
, or relatively
#EqualHighs
or
#EqualLows
, etc.. 💎 What this does it entice inexperienced/retail traders and investors to make an emotion decision to jump into a position (buy or sell) in the markets, just to be deceived and taken out of the market with loss. 💎 A highly effective investment/trading strategy with trading/investing off institutional behavior is to look for these areas ahead of time and spot where the last institutional candle exists before the market significantly advanced in the opposite direction. 💎 The last candle before an aggressive move in the opposite direction is significant, as this is where the institutions hedged a position in the opposite direciton first to run out retail/inexperienced trader/investor's stop losses (stop hunting) before reversing and driving aggressively in the opposite direction (as witnessed by the "red" candle highlighted in the yellow circle). 💎 As the institutions are experiencing losses (or drawdown) on the hedged position, in order to make themselves whole (break-even) or take a slight profit before returning in the intended direction they will often revisit the institutional candle to mitigate/break-even their previous losing position they hedged. 💎 These are high probability trade/investment entrance points, as they will usually revisit at least 0-50% of the institutional candle before advancing again. As you can see this is exactly what just happened on
$SPY
. 💎 Notice, how I marked up the Entrance at 50% and targeted the relateively equal highs where the next highly liquid area is sitting around $4,013 to $4,015. 📚To View or Save My Chart:
https://www.tradingview.com/x/qlAU2A3P/
#MoneyGang
#ElBichoteDeTuJefe
🎯🥷 💰 If you got some value out of this post, follow, like, share or comment.
#publicommunity
#buildandgrow
#possabilities
#longterm
#time4change
#invest
#staystrong
#buythedip
#alittleatatime
#dollarcostaverage
#trading
#institutionaltrading
#institutionalcandle
#trades