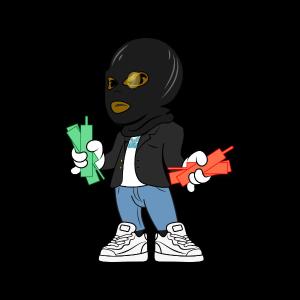 El Bichote de Los Gráficos🇵🇷
•
👀 Food for Thought 🤔 💎 Those that purchase crypto on centralized exchanges (CEX) are missing the bigger picture. 💎 Cryptocurrency, like the second part of the word says, is a "currency" (just digital 👾💻🖱️📱). Meaning, in other words, that it is traded and exchanged against other currencies, just like in the foreign exchange (
#Forex
). 💎 Like in Forex, when buying a currency pair such as BTC/USD, you are simultaneously
#buying
Bitcoin and
#selling
the dollar, in expectation of its value becoming greater (stronger) than the dollar. 💎 Conversely, it works the opposite when you sell a currency pair such as BTC/USD. Essentially, you are
#buying
the dollar and
#selling
Bitcoin, expecting that the value (strength) of Bitcoin will fall (or become) weaker than the dollar. 💎 That is how you profit and weather the storm ☔️ , no matter which way the market is going. 💎 This is the piece that you are missing when you only interact with crypto through CEXs such as
#Public
,
#Coinbase
,
#paypal
,
#venmo
, etc.. While you are seeing 🔴 after selling bitcoin that you've held for 200+ days on a
#CEX
, others that are selling BTC/USD on forex friendly broker with
#leverage
(500:1) are seeing massive amounts of 🟢 💰(or 🔵 if you're using MetaTrader 5). 💎 Therefore, you should not be complaining when you're seeing 🩸on cryptos that you've bought through these types of (CEX) exchanges. You are treating cryptocurrencies like stocks; which, that is not how it works. 💎 You should be interacting with a forex friendly brokers that allows you exchange cryptocurrencies similar to fiat currency pairs like GBP/USD, USD/JPY, etc. 💎 You need people in your ⭕️ that actually know what they're talking about ✌🏾.
#MoneyGang
#FinancialLiteracy
$BTC
$ETH
#buildandgrow
#invest
#payattention
#diversification
#AlwaysProfitable
#Trader
#IYKYK
#OspreyFX
#Buy
#Sell
#StudentLoans
#InterestRates
#Wealth
#btcusd