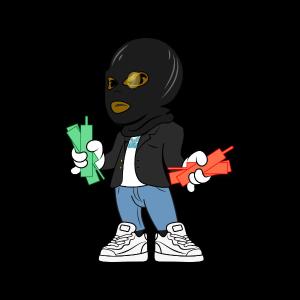 El Bichote de Los Gráficos🇵🇷
•
$BTC
🔥 Price Action Update - 🚨 Monday, October 3rd, 2022 🚨 📌 Price is currently (actively) running the sell-side liquidity within the range of $19,489 to $19,324. 📌 Previous waves (iv) and (v), in blue, were revised since the last post due to ongoing/developing price action. 📌 Golden Zone/Re-Entry Zone shifted slightly downward, as the Fibonacci retracement levels were revised, from base (high) to trough (low). 📌 ISM Manufacturing PMI 📰, economic data was released this morning at 10:00 ET; Actuals 50.9 fell short of Forecast 52.5, negative for the dollar (USD). 📌 In response to the negative news for the dollar (USD), DXY-US Dollar Currency Index plunged which inversely causes for stocks, indices (SPX, DJI, QQQ), and cryptocurrencies to rally. ⚠️ This week is full of red folder (high impact) news! Most importantly with Non-Farm Payroll (NFP) being released on Friday. With all this being said, if you do not like high volatility, don't know how to trade during high volatility, or don't know exactly why you are entering the markets during these time, then don't.
#moneygang
#AlwaysProfitable
Los Diablos del Area Metro 😈🥷🏾🔫
$Spdr
S&P 500 Etf
$Apple
Inc
$AMC
Entertainment Holdings Inc
$Amc
Entmt Hldgs Inc
$Mullen
Automotive Inc
$Invesco
QQQ Trust
$DOW
JONES
$S
&P 500
$Wearable
Devices Ltd.