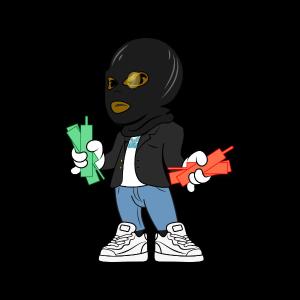 El Bichote de Los Gráficos🇵🇷
•
$BTC
👀 – 07/27/2022
#WaveRecount
- 📸 🚨 📌 Let me first say,
#ElliotWaveTheory
wave counting is
#subjective.
When rules are invalidated by
#priceaction
, you simply pick yourself up, brush yourself off, and you revise the wave count (recount) accordingly. Remember, we're
#forecasting.
We're not
#God.
📌 In this case, upon release of the
#Feds
decision to
#hike
the interest rates by another 0.75
#percentage
#points.
The
#DXY
(US Dollar Currency Index) ["Strength of the Dollar"] plummeted, meanwhile
#stocks
#indexes
#cryptocurrencies
rallied. ⚠️ For
$BTC
specifically, I am subjectively considering the overall corrective wave B (in black) finished; as the break-and-close above $22,264.81, represents a
#BreakOfStructure
and invalidates the idea of an extended corrective wave c (in blue). 📌 We are now currently working on corrective wave C (in black), which is
#bullish
impulse wave of 5 swings. Therefore, I recounted the waves and relabeled them accordingly (see the updated screenshot). 🎯 As we are already in Impulse Wave i (in blue), we could enter ('Buy Positions') on the completion of corrective wave ii (in blue) after either 3-7-11 swings down. ✅ If you thought this was helpful or insightful: Follow, Like, or Share ✌🏾
#PublicCommunity
📈 View My Chart:
https://www.tradingview.com/x/DRGjIPzp/
⚠️ This is not investment or financial advice; Anytime you enter the
#markets
, you fully accept the
#implications
at your own risk❗️
#longterm
#learning
#makingmoneymoves
#invest
#strength
#buildandgrow
#breakingnews
#crypto
#cryptowinter
#ElliottWave
#FedReserve
#StrongDollar
#FOMC