Hi, everyone. I'm Charles Gillespie, CEO of
Gambling.com
Group (
$GAMB
). Our company provides digital marketing services for the global online gambling industry, and we've just shared our record Q1 2023 earnings results on 5/18. I'm here to answer your questions on performance marketing, the business of sports betting and online gambling, and the digital media ecosystem, as well as specific questions you might have from our most recent earnings. Drop your questions below and I'll be back on Weds. 5/24 at 12 PM EST to answer them live.
GAMB Town Hall
11 questions answered
Are you the umbrella for most of the gambling companies or are you a separate entity? If you are separate, how do you think you'll do going up against say, bet us, or draft kings?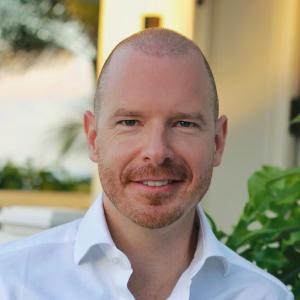 (
Gambling.com
) Group does not offer gambling services itself and therefore we do not compete with companies like DraftKings & FanDuel. These online gambling companies are actually our clients (along with around 200 more) and as they grow and succeed so do we. We publish free-to-use websites which provide players an immense amount of information about the online gambling industry in the U.S. and abroad, such as (
Gambling.com
), (
Bookies.com
), and state-specific sites like (
BetOhio.com
) and (
BetMassachusetts.com
). We are paid by the online gambling companies to help them acquire new sportsbook and online casino players. Similar to how consumers looking to get deals on hotels or airfare will visit a travel aggregator service like (
Hotels.com
), consumers looking for online gambling options turn to one or more of our websites.
This is the first time of me knowing about the company. Can you provide context about what is and what role you play in performance marketing?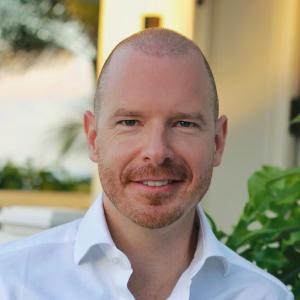 We assist online sports betting and online casino operators in acquiring new customers. We do this by publishing a variety of high quality websites which inform online players about the online gambling industry and help them compare between online gambling sites to choose the best option for their requirements. This is called performance marketing because the online gambling websites only pay us when we successfully deliver them a new depositing customer (NDC). Another name for this is affiliate marketing. This cuts both ways - if we send them low quality traffic we will be paid very little. However if we send them high quality traffic, we will be extremely well compensated. We are very good at driving high quality traffic into our websites and then onto our clients' online gambling platforms. This approach drives our profitability (95% gross margin and Q1 Adjusted EBITDA margin of 40%) and strong revenue growth.
How do you plan to grow the company's TAM? You have solid P&L and generate FCF, but how do you expand the addressable market so the company can grow rapidly in a big market?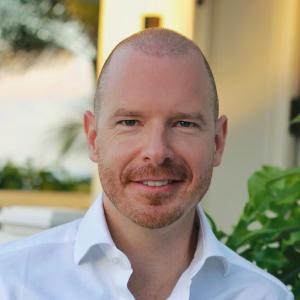 We estimate that no company has a double digit market share of the overall market for performance marketing in the online gambling industry. The market itself is rapidly expanding as the global trend toward increased regulation of the industry continues in the U.S. and abroad and already regulated markets continue to grow even a decade or more after regulation. Given the highly fragmented nature of the market and continued growth of the industry, there is no concern about being limited by the company's TAM at this time. We have loads of room to take additional market share given the existing large TAM. That said, there are a number of affiliate marketing adjacent business models which we are actively considering and we have already expanded into subscription services with our acquisition of (
RotoWire.com
) in early 2022.
Being apart of an industry expected to grow substantially and an industry that poses risks to consumers. How will you combat any future legislation that may halt your services due to consumer rights and protections?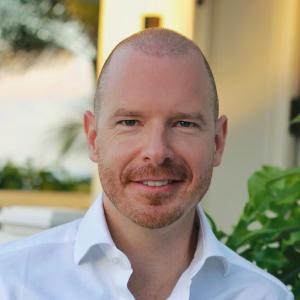 We are squarely on the side of consumers and consumer education. Our websites exist to empower consumers of online gambling services. Regulators and policymakers increasingly understand this. While some jurisdictions have restricted advertising of online gambling, we do not know of any jurisdiction which has prevented online gambling affiliates from offering their services. Regulators and policymakers are under pressure to do more to restrict advertising. Our particular form of marketing only impacts the people that actively seek out and visit our websites. To the extent regulators were to ban affiliate marketing services, it would drive additional spend into the more in-your-face channels such as TV, radio, outdoor and shirt/team sponsorships. This would be counterproductive to their aims and informed regulators understand this.
How do you protect the consumer within an industry that's expected to grow substantially?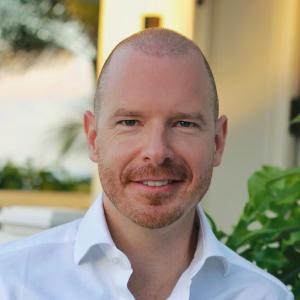 Consumers in the U.S. still do not clearly understand the difference between an onshore, regulated sportsbook and the offshore sportsbooks supplying the market from abroad (BetUS, Bovada, MyBookie, etc.). Websites such as (
Gambling.com
) act as gateways to legal, regulated gaming operators and help steer consumers away from offshore operators, who are not held to the same consumer protection standards as legal, regulated ones. In this way we are a key ally to the regulators to channel players into the regulated market.
What set's your company apart from your competition I feel this is a flooded market that your company is in.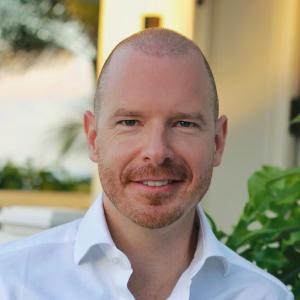 Indeed, we are not the only online gambling affiliate out there. We are however the one that has generated the fastest organic growth over the period from 2017-2022 with an organic growth CAGR of 50% and the only one publicly traded in the United States (there are a handful in Europe). We were able to achieve this as we have the biggest and best names in the industry (
Gambling.com
,
Bookies.com
,
Casinos.com
, etc.) and because we have a proprietary stack of technology purpose built to do one thing: online gambling affiliate marketing. All of our sites run off of this technology and it enables us to out execute our competition. This strong growth has enabled us to reach scale without relying on acquisitions like some of our peers. We have done six proper acquisitions whereas some of our peers have done over forty. This strategy has been dramatically more capital efficient for our shareholders.
How do you see the current recession/depression effecting people's gambling habits? Do you see it going up or down in response to this insane inflation?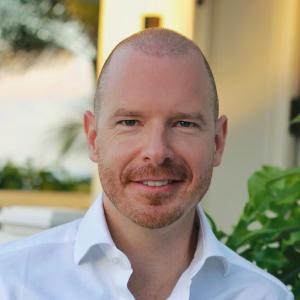 The overall gambling industry has been resistant to challenging economic conditions in the past. The online gambling industry is growing so fast that the sort of headwind a recession presents is largely immaterial. We have been monitoring consumer activity closely and have not seen any meaningful change in the opening or funding of new accounts. This is especially true as new states come online like Massachusetts did earlier this year.
On your earnings call, you touched on M&A appetite. When you look at potential companies for M&A, is this regarding expansion of existing media properties, or expanding to new and different areas of the market?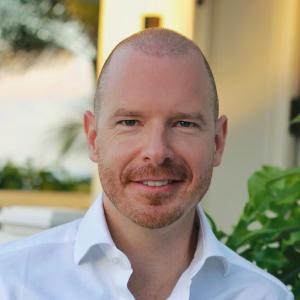 We generate substantial free cash flow and as such deploying it on acquisitions makes sense in our high growth industry. We are very picky on M&A and only pull the trigger when we see clear value for our shareholders and ideally multiple ways to win. We evaluate other online gambling affiliate businesses for additional scale as well as affiliate adjacent businesses which we feel would be complementary to our existing capabilities.
Can you briefly discuss the online gambling and sports betting value chain? Many investors are familiar with the platforms themselves, but not the adjacent opportunities that exist as the overall industry grows.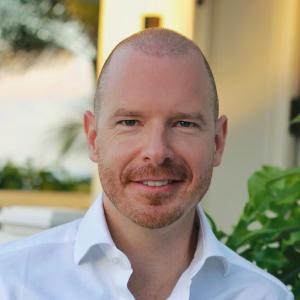 The ecosystem breaks down like this: - Operators. These are the folks licensed to operate a gambling service, e.g. DraftKings, FanDuel, etc. - Platform providers: think software to run online gambling companies from places like Kambi, Playtech, OpenBet, etc. - Content: This is data and games from companies like SportRadar, Genius Sports, Evolution Gaming - Marketing/Affiliate: companies like GAMB As you move down the list, margins go up. The affiliates have some of the best margins in the industry and the operators have some of the worst. Platform and content providers are in the middle. U.S. investors started with the big name operators and are now discovering some of the picks and shovels plays in the sector which are a good way to get exposure to the overall growth of the industry without having to "pick a winner" in terms of the operators.
Can you talk about the seasonality involved in your industry, especially when it comes to sports betting? How should investors keep this seasonality in mind as they follow your quarterly earnings?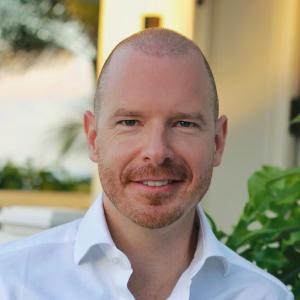 The autumn sports season, when NFL kicks off, is really prime time and that runs until about May when both the major U.S. sports leagues and soccer in Europe wrap up. That means that typically Q1 is the best quarter of the year, followed by Q4; Q2 and Q3 are typically the quietest. Depending on the number of NFL Sundays that fall in September, Q3 can pull up to higher performance. Online casino is a big part of our business and is also seasonal, albeit to a lesser extent. Similar to all online businesses, consumers spend more time online in the winter and less in the summer. As most of our business is in the northern hemisphere, there is a slight tailwind in Q4 and Q1 and slight headwind in Q2 and Q3 for the online casino business.
How does
Gambling.com
plan on expanding its reach in the digital media ecosystem?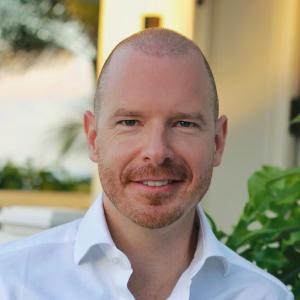 We can grow the business through the expansion of our existing websites, the creation of new websites, acquiring more websites or by partnering with websites. We have signed multi-year, strategic partnerships with two of the three largest daily newspaper groups in the United States, Gannett and McClatchy. These leading groups have partnered with us to increase their revenue in online gambling by utilizing our technology, data, deals, content and expertise. The Gannett partnership was just signed in February and covers over 200 U.S. newspapers including the USA TODAY, the only truly national U.S. newspaper which is not business oriented. Our content is already available at: (
usatoday.com/betting).
This part of the USA TODAY website is entirely powered by GAMB's technology, content and team. This is only one example of how we generate incremental revenue for Gannett. We expect this partnership to really come into its own this Autumn when the NFL kicks off. -- This concludes today's Town Hall. Thanks for joining!